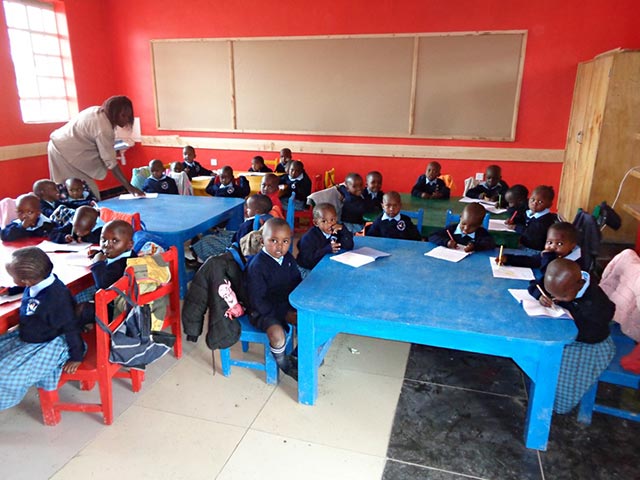 Elation at our school! As of March our kindergarten has got a new classroom and a new class – the Day Care Class. Our newest and youngest children, aged three to four years old, are lovingly cared for by our teacher, Pauline.
The 16 girls and 14 boys have days filled with fun and learning. They are playfully introduced to the languages Suahili and English, letters and numbers. Singing and outdoor activities are on the program, as well as time for play and naps.


The children have already received their school uniforms and their traditional attire, which are worn every Friday for Kenya Culture Day. And of course, just like all of the other LLK School children, everyone gets a nutritious porridge for breakfast during the morning break and a hot lunch at noon.