After we managed to find sponsors for all of our school children by the end of 2015 and so many people still wanted to sponsor children, we decided to set up a kindergarten in addition to our pre-school class.

In February 2016, we hired a new teacher, Ms. Pauline Chepkemoi, and set up a makeshift room for the kindergarten children (a solid kindergarten building is planned).
We took 30 children (15 girls and 15 boys) onto our new project. Later, two additonal grades were added, so that now 90 children attend our kindergarten (the so-called Day Care, Middle Class and Top Class).

Kenyan kindergartens are much different than European or American kindergartens. Children begin to learn reading, writing, arithmetic and the English language in kindergarten. When the children graduate from kindergarten they receive a diploma which allows them to begin first grade in a primary school. This graduation is taken very seriously and the ceremony is a very important to the proud parents – but especially to the very proud graduates in their caps and gowns. It is very seldom that kindergartens in the slums are able to celebrate this important day with all of the pomp and ceremony. We decided to make it possible at the Live and Learn in Kenya Education Center so that the children and their families know how important education really is to us. Our school motto "Education is the Key to the Future" has meaning from the very beginning of their school career.
In the first years, the little ones had to be partly accommodated in a makeshift dwelling made of corrugated iron. The construction of a solidly built building with 3 rooms and an office started in November 2019 and was finished in spring 2020. To our delight, the German designer Sebastian Herkner has agreed to design the child-friendly furniture.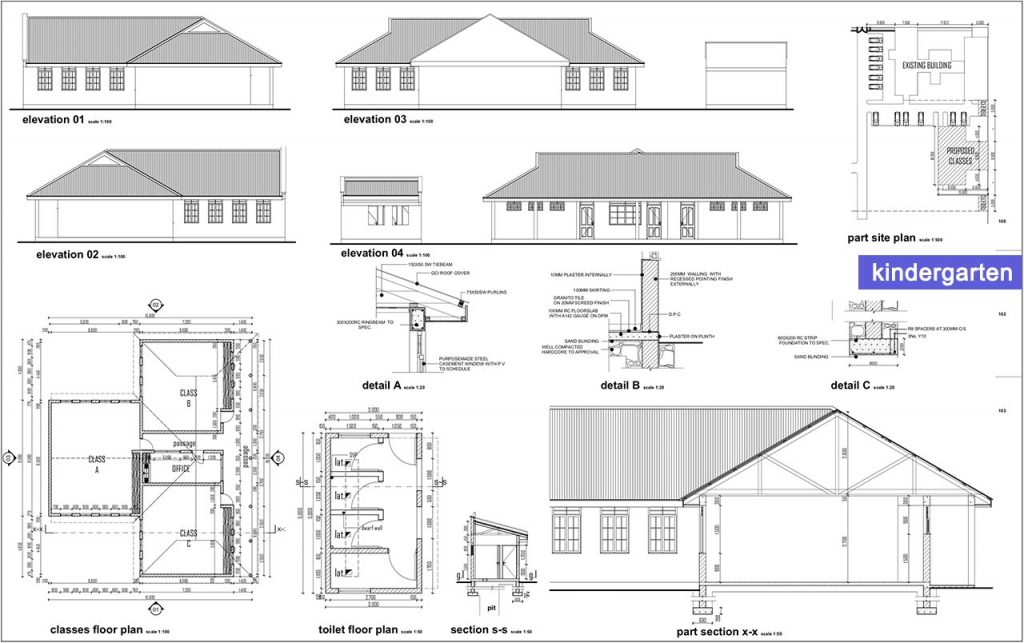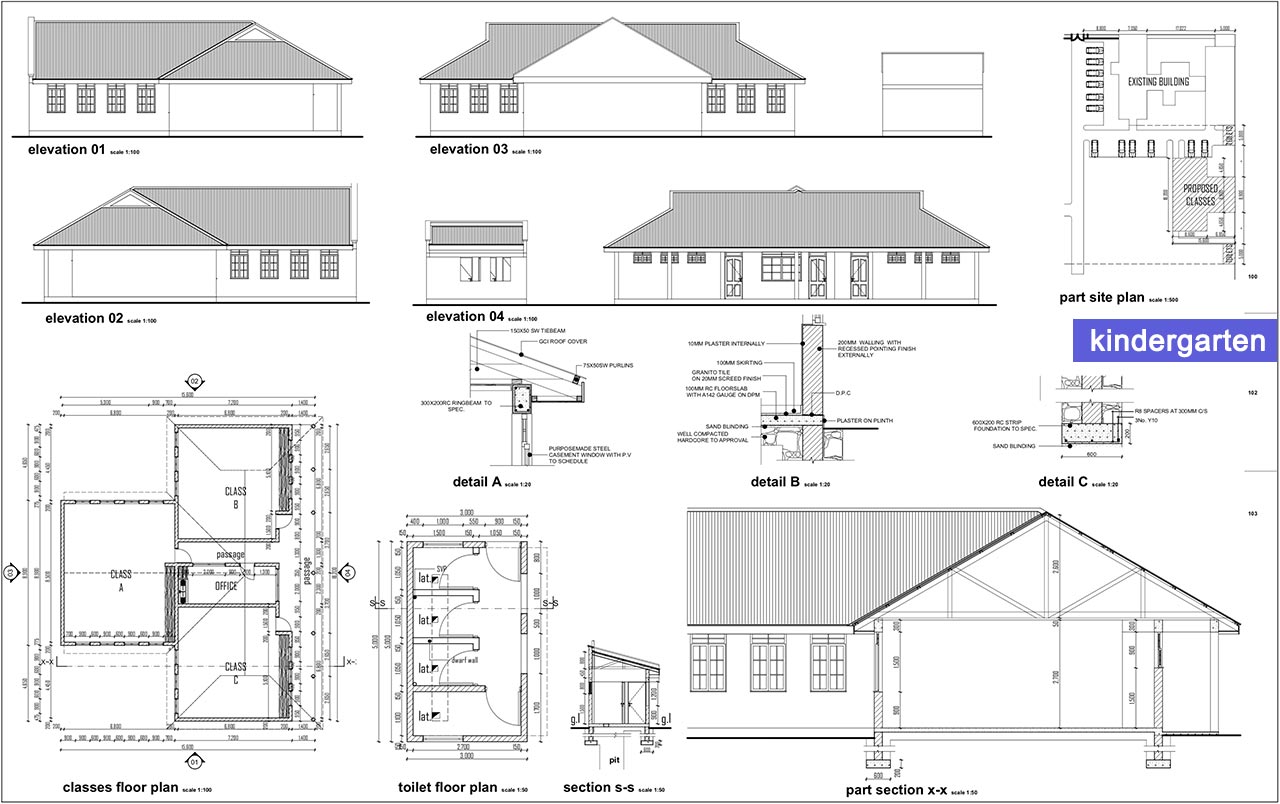 For a larger view please klick on the plan.

Mothers with kindergarten children at the graduation ceremony


Like all children on our program, the kindergarten children also celebrate the "Kenya Culture Day" every Friday.
On "Kenya Culture Day" the children change from their normal school uniform into their traditional Kenya outfits and the day is filled with Kenyan songs, dances, games, stories and food. It is important to us that they grow up knowing and being proud of their roots. This, too, is an important aspect our project.